The way in which society operates is fundamentally changing due to the world becoming increasingly digital. Companies are under greater pressure than ever to innovate quickly or risk being disrupted.
"Digital transformation is the profound and accelerating transformation of business activities, processes, competencies and models to fully leverage the changes and opportunities of digital technologies and their impact across society in a strategic and prioritized way, with present and future shifts in mind."
(https://www.i-scoop.eu/digital-transformation/)
Business APIs Are A Key Component of A Digital Transformation Strategy
Industry boundaries are being disrupted as new entrants and transformed businesses move into marketplaces or extend their capabilities outside of traditional categories. Uber has disrupted the taxi industry, Netflix the Movie rental industry while companies like Apple and Starbucks have incorporated digital payment options for consumer orders. Banks, insurance companies and retailers continue to emerge without physical locations. Without a doubt, the API economy is a key contributor to fueling this disruption.
Traditional APIs (Application Programming Interfaces) were extremely complicated and meant for connecting to other software programs or a limited internal or external audience. In the emerging API economy, thousands of secure and easily consumed business APIs should be leveraged and managed to extend business assets, data or services as well as to connect to external assets, data or services.
Digital Transformation Case Studies and Examples:
| | |
| --- | --- |
| | Used artificial intelligence to do forex trading. In 2001, they had 600 cash traders. In 2016, they had only 2. |
| | Are shifting towards digital. Consumer behaviour is moving increasingly towards convenience, and this is disrupting the traditionally brick and mortar banking industry. As a result, young startups who are digital first are gaining traction in the market. |
| | Is one of the most recognizable and reputable worldwide brands. That isn't stopping the company in being proactive in challenging competition. They are being aggressive in adopting and challenging Tesla in the electric vehicle space. |
Steps for Launching Digital Initiatives:
Step 1 - Gather feedback internally from clients, leadership, and staff. Ask them about what the company needs to do to be better? What is inefficient? What are other people doing? Where is the pain points?
Step 2 - Quick Win - Pick an initiative that is critical for the team to invest time into and pursue that with focused energy. Classic Team Psychology - Go after a quick win to gather support and momentum for the future.
Step 3 - Take a long-term approach from the beginning. Document the process for implementing this new initiative so that the learnings can be applied to future opportunities. Adapting to change isn't a one time thing and therefore, change management is a skill to be developed.
I need help with my Digital Transformation Strategy
Able-One Systems offers consultations for executives and companies looking to understand how technology can unlock extra value. Able-One Systems is a trusted partner when it comes adopting and implementing digital transformation initiatives within organizations. Consider leaning on Able-One Systems' expertise. Digital transformation is a journey and not a destination.
Want More?
If you would like to learn more about ways companies are improving their customer experiences with digital transformation strategies pleasse join our webinar: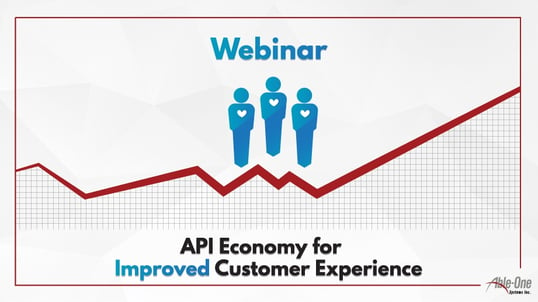 (http://info.ableone.com/api_economy_for_improved_customer_experience-0)
Or listen to our podcast on adopting process and leveraging technology to Succeed in the future: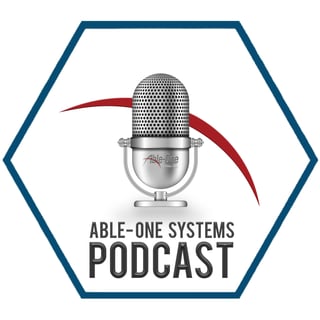 (http://www.ableone.com/digital-transformation-adopting-processes-and-leveraging-technology-to-succeed-in-the-future/)