Security


the quality or state of being secure

Secure


protected from risk of danger or harm

Securable
capable of being secured from risk of danger
or harm
Today, 80 percent of cyber-attacks originate from well-organized criminal groups.

Savvy companies know that in today's data-driven, highly distributed world, there are serious threats that must be addressed head-on. For many of you the IBM Power i (AS/400) is, has been, and will continue to be the backbone of your company. But as you look to take advantage of modern applications in mobility, E-commerce, analytics, etc. you have to ensure that you are secure.
Speakers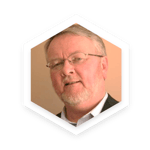 Brian Olson
Director, IBM Power Server and Security Solutions
Able-One Systems
Kicking off the discussion will be Brian Olson, Director of Power Systems and Security at Able-One Systems. Brian has been working with Canadian IBM Power i customers for 15 years providing security assessments and solutions.
---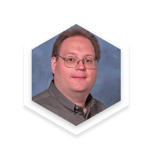 Robert D. Andrews
Senior Managing Consultant
IBM
Our keynote speaker is Robert D. Andrews from IBM. Robert Andrews is a Managing Consultant specializing in security and high-performance computing for the IBM Systems Lab Services Power Systems Delivery Practice in Rochester, MN. Robert is a frequent presenter on IBM i security at IBM Conferences and Training events. He has worked on many customer engagements providing IBM i Security consulting expertise and guidance.