IBM Power 10 Server & IBM i 7.5 OS Update
Presented by a panel of IBM experts including Steve Will, IBM i CTO & Chief Architect.
On July 19, 2022 Able One hosted a webinar to provide attendees with a comprehensive update on everything you need to know about IBM - review of the functionality of the new releases, future direction for IBM, and addressing IBM security. The sessions included:
Comprehensive review of the IBM i 7.5 OS and the new Power 10 servers

Insights into the future direction for the IBM i

Top considerations for securing IBM i in 2022

Q&A session with our panel of experts including Steve Will
By providing your information you permit Able One to contact you.
IBM Power 10 Server Update
Presented by Dave Perco, Director of Data Center Infrastructure at Able One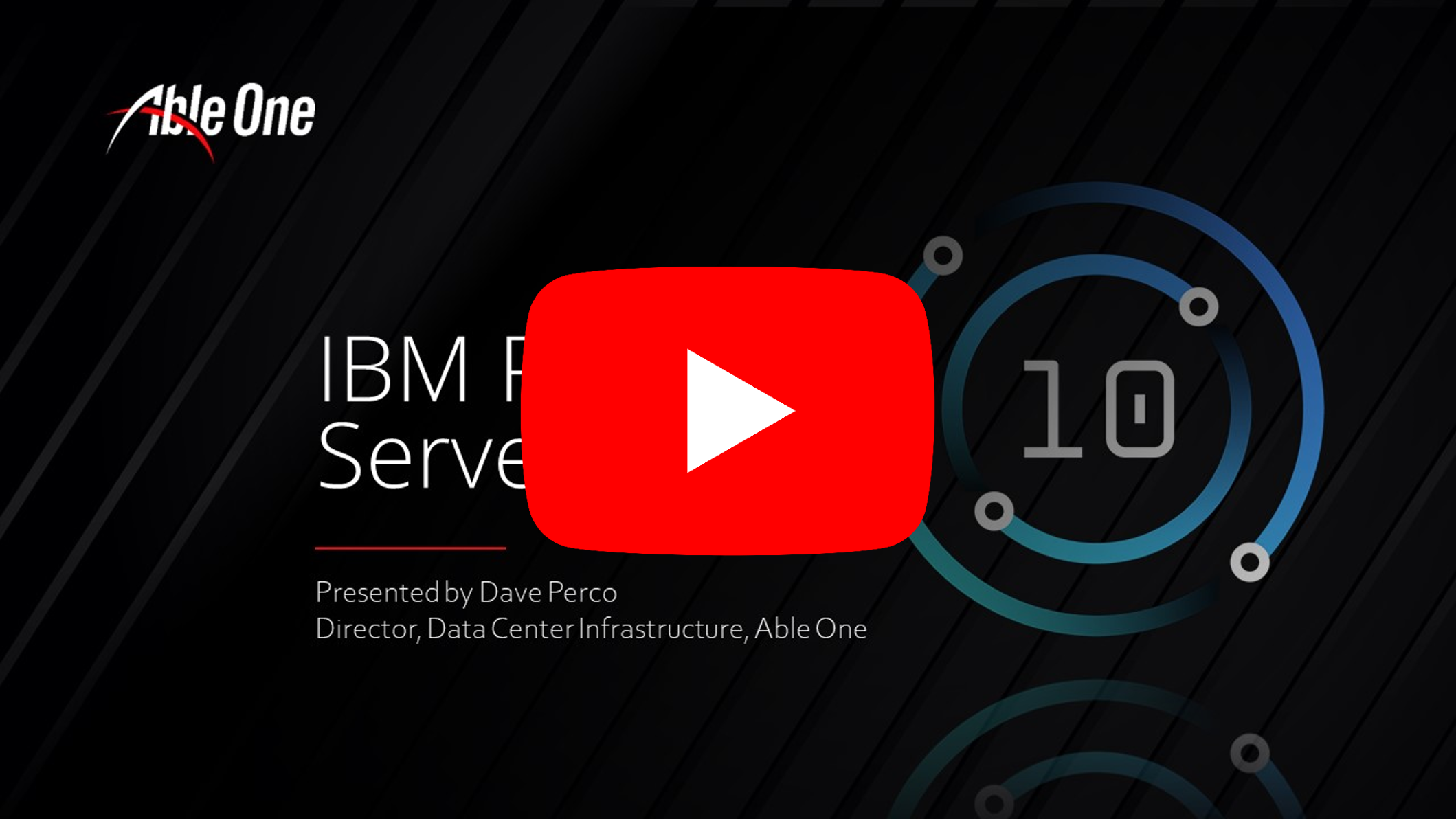 IBM i Platform Future & 7.5 OS Update
Presented by Steve Will, IBM i CTO & Chief Architect at IBM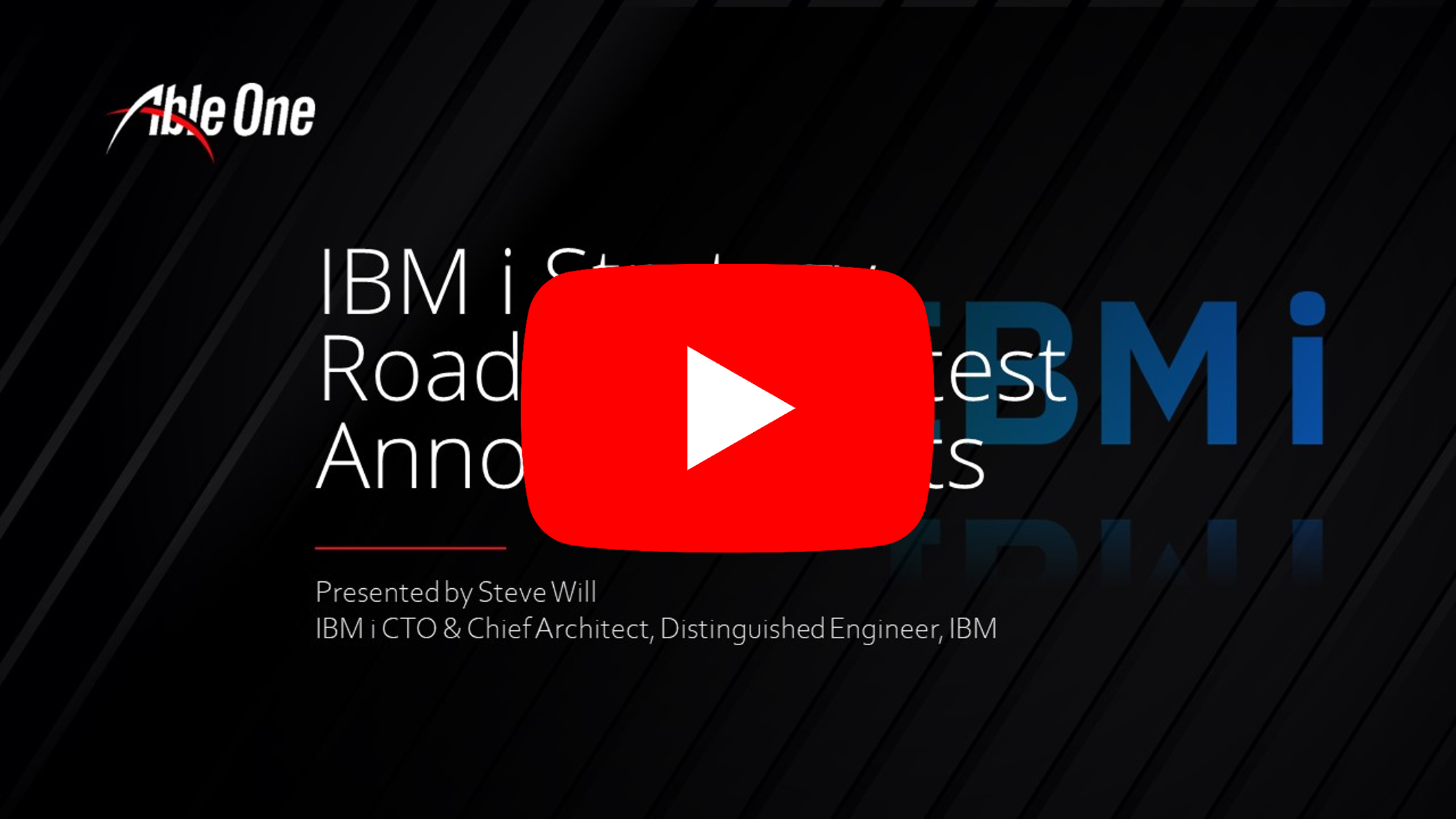 Presented by Duane Gingerich, Senior Power Systems Engineer at Able One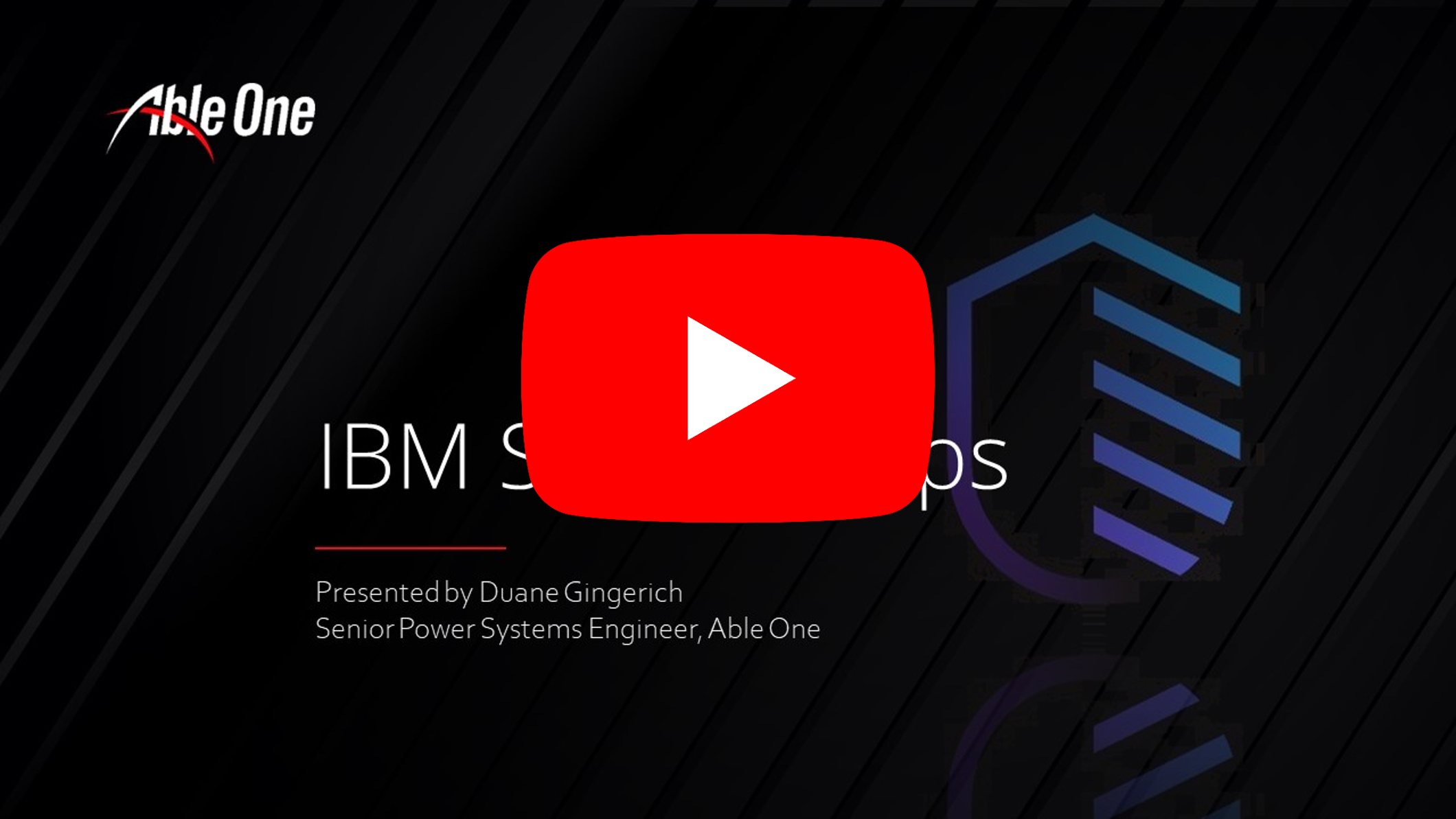 Slide Deck download including presented and additional informational slides
Discover Able One's array of Technology Consulting, Processional Services, and Managed Services delivered by a team of experienced IBM experts.


Server, OS & Applications

Security

Cloud

Backup/DR/HA

Technology Consulting & Procurement
Architecture
Modernization

IBM i Risk Assessment
Security Consulting
Security Remediation Services
Security Monitoring & Management with Enforcive

IBM i / AIX Cloud Strategy
IBM i / AIX Cloud Migration
IBM i / AIX Managed Cloud

Backup, DR, and HE strategy
Virtual Tape
Managed Cloud Backup
Managed High Availability
Managed Disaster Recovery
Able One provides a range of cross-platform security solutions to manage risk and overcome threats.


Identify
Network Mapping

Assessments

Vulnerability Identification

Penetration Testing

Due Diligence



Protect
Firewall & Device Management

AV & AV Management

Email Filtering

Employee Training

Vulnerability Management

Mobile Device Protection

Network Engineering

Policies & Procedures



Detect
Darkweb Monitoring

Threat Detection & Response

Managed SIEM



Respond
Incident Response Planning

Ransomware Recovery Services